Gig Harbor Hypnotherapy Services
I am frequently asked:
"Would hypnotherapy be good for this?"
The answer is a resounding YES!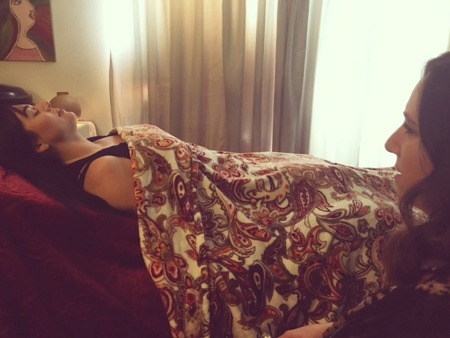 Honestly, hypnotherapy is an effective treatment for just about anything.
Why, because, the processes of hypnotherapy is to take a deeper look at the root or cause of an ailment, and allow the natural wisdom of the mind to discover and uncover exactly what is needed for healing.
Your body, mind and spirit are designed to THRIVE and that is my goal with hypnotherapy, remove the blocks from your natural ability to THRIVE.
Stress, we know, has a huge impact on our lives, taking time for yourself in any capacity can only benefit you. That's why I design my treatments with your relaxation and complete comfort in mind.
The following is a list of just a few areas hypnotherapy can help with
Stress
Quit Smoking
Weight Loss
Anxiety
Panic Attacks
Addictive Behaviors
Hoarding
Fears/phobias
Pain
Chronic Fatigue
Depression
Job performance
Goal achievement (personal/work/sport)
Anger
Relationships
Enhanced creativity
Past Life Regression
How do you know if hypnotherapy may be right for you?
Do you feel like you keep making the same choices in your life and are not getting the results you desire?
Do you have a sense that there may be something blocking you, possible past traumas, or your own self sabotaging?
Do you ask yourself "why does this keep happening!" or "Why do I always feel this way?" and actually want to know why?
Are you ready to do things differently, to feel differently?
Do you want to understand and embrace your purpose?
Do you want to understand who you are and why you do what you do on a deep level?
Do you love self-awareness and self-understanding?
Are you open to spirituality or the idea of "something more?"
Are you willing to think about or imagine things in a new way?
Are you frustrated and want something to change?
Have you tried everything else, or just want to get to the point without having to try everything else?
Do you believe that your subconscious mind holds the answers to your questions and healing?
Are you curious?
If any of these situations sound familiar, hypnotherapy can help.
Note: Hypnotherapy appointments are available both over the phone or in person.
Hypnotherapy Rates:
$150 per 60 min, sessions typically run from 60—90 minutes, rates are prorated accordingly.
Cancellation Policy/No Show
Less than 24 hours notice of cancellation 1/2 of rate of service will be charged. No show, full rate of service will be charged.
Book your appointment today, and let's get started!
*credit card prices
Contact Us for More Info about Gig Harbor Hypnotherapy Services